Garment decoration jobs are like snowfakes. No two are the same, and  volume, complexity, and substrate expense effect the final peice. Pricing varies greatly from project to project, and by filling out a quote inquiry, or contacting Ben we can help you find a solution to your decorations needs that suits your budget.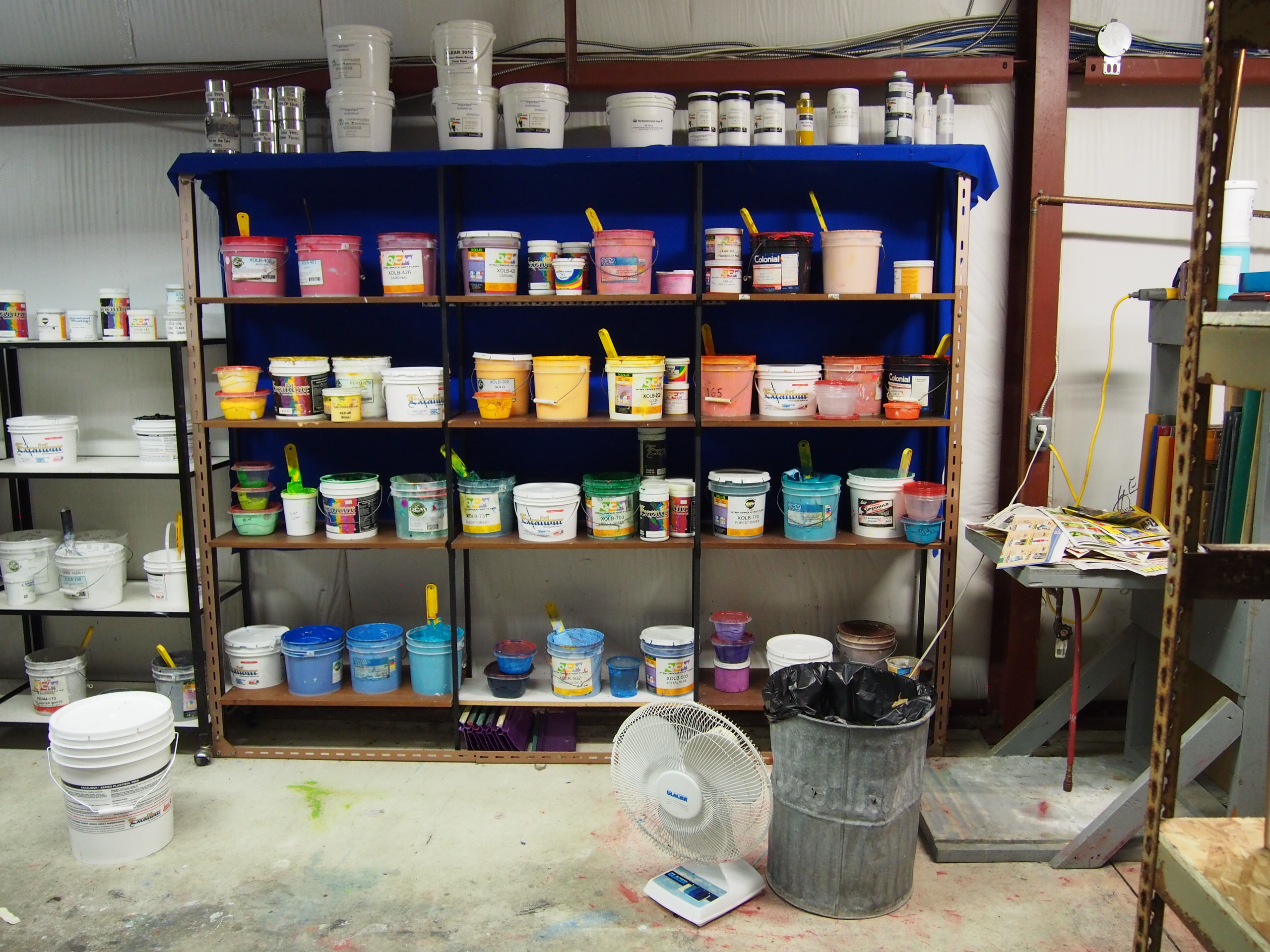 The number of colours in a printed design increase the price. Every screen print job requires 1 screen per color, and each colour gets laid down onto the garment separately. Each screen costs $25 to set up.
Each print location adds a new screen setup, as each location has to be printed separately.
For example: Billy has a lawn care business and wants to get 26 purple t-shirts printed. He wants a red and yellow design printed onto the left sleeve of the shirt; a white print on the back; and a blue, yellow and black print on the front. This will cost:
Screen Set-up $25 x 6 = $150
Sleeve Print = $5.55
Back Print = $5.30
Center Front Print = $8.85
Gildan Ultra Cotton T-Shirt = $5.50
Total Cost Per Shirt =$25.20 plus set-up cost of $150 for the order
Billy loves his design, but doesn't want to cost of uniforms to cut into his seasonal profits. He decides to simplify the shirts to a yellow print on the sleeve; white print on the back, and nothing on the front. This will cost:
Screen Set-up $25 x 2 = $50
Sleeve Print = $4.40
Back Print = $5.30
Gildan Ultra Cotton T-Shirt = $5.50
Total Cost Per Shirt =$15.20 plus set-up cost of $50 for the order
Send Ben and email, or fill out the online quote form for an estimate on your next screen print order. Because each job has its own special requirements; we provide a personalized quote to every customer interested in ordering.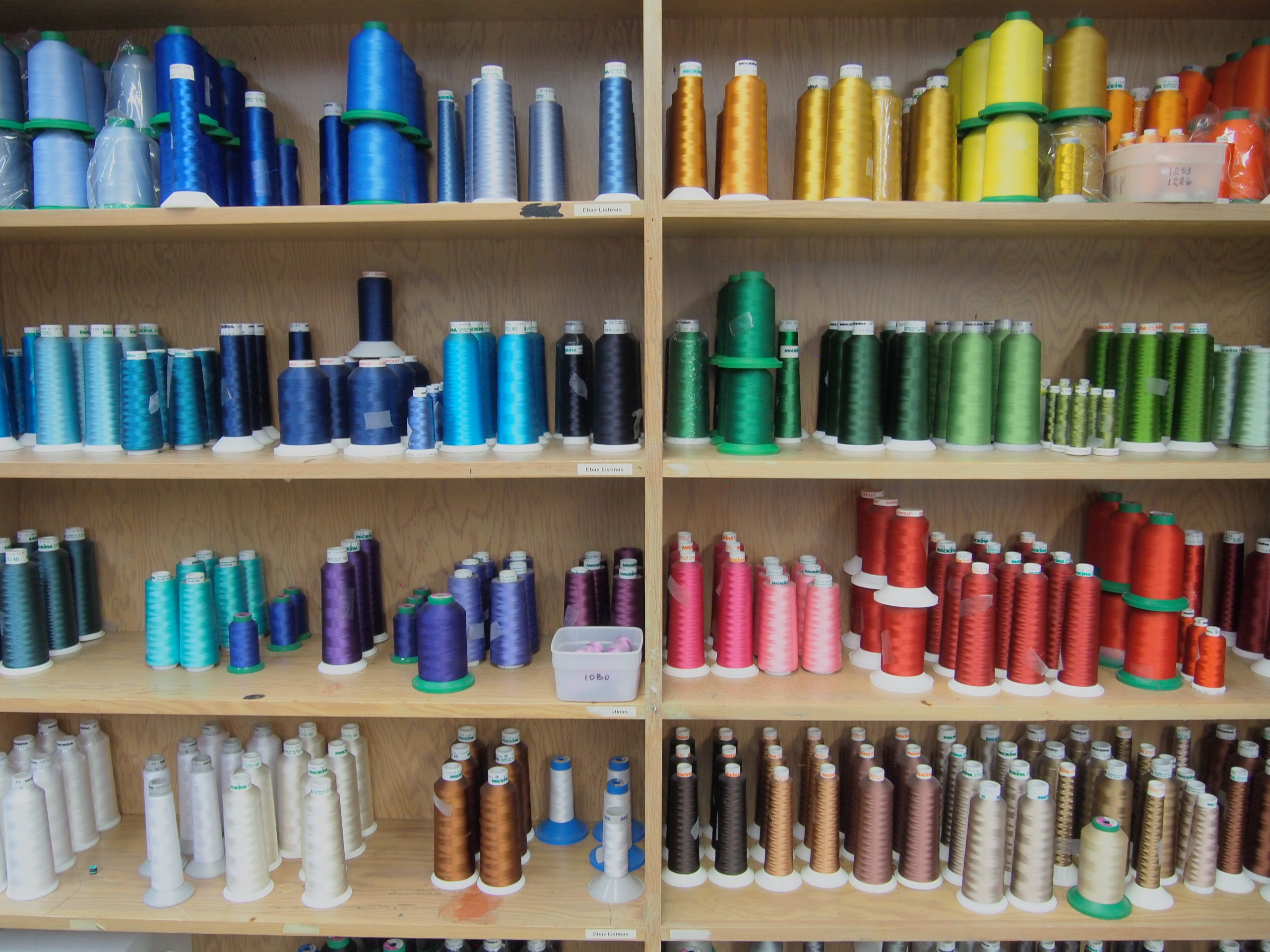 Embroidery is priced out by the stitch. The bigger the design, the more stitches, the more expensive. First time design set-ups require a one-time $50 digitizing fee. If the design is over 50,000 stitches. If the file is already digitized, we charge $15 to load it into the embroidery machine.
Just like screen printing the more garments we decorate, the cheaper each garment, and embroidery will be. Both our machines have 6 heads, which means we can sew 6 garments at one time. Because of this, our price breaks work on variables of 6. So: think in dozens!
If you want embroidered names added to your order of 6 pieces of more the cost is $7/name(max letter height is 1″)
Take at look at our embroidery page for stitch count estimates, and samples of previous embroidery work.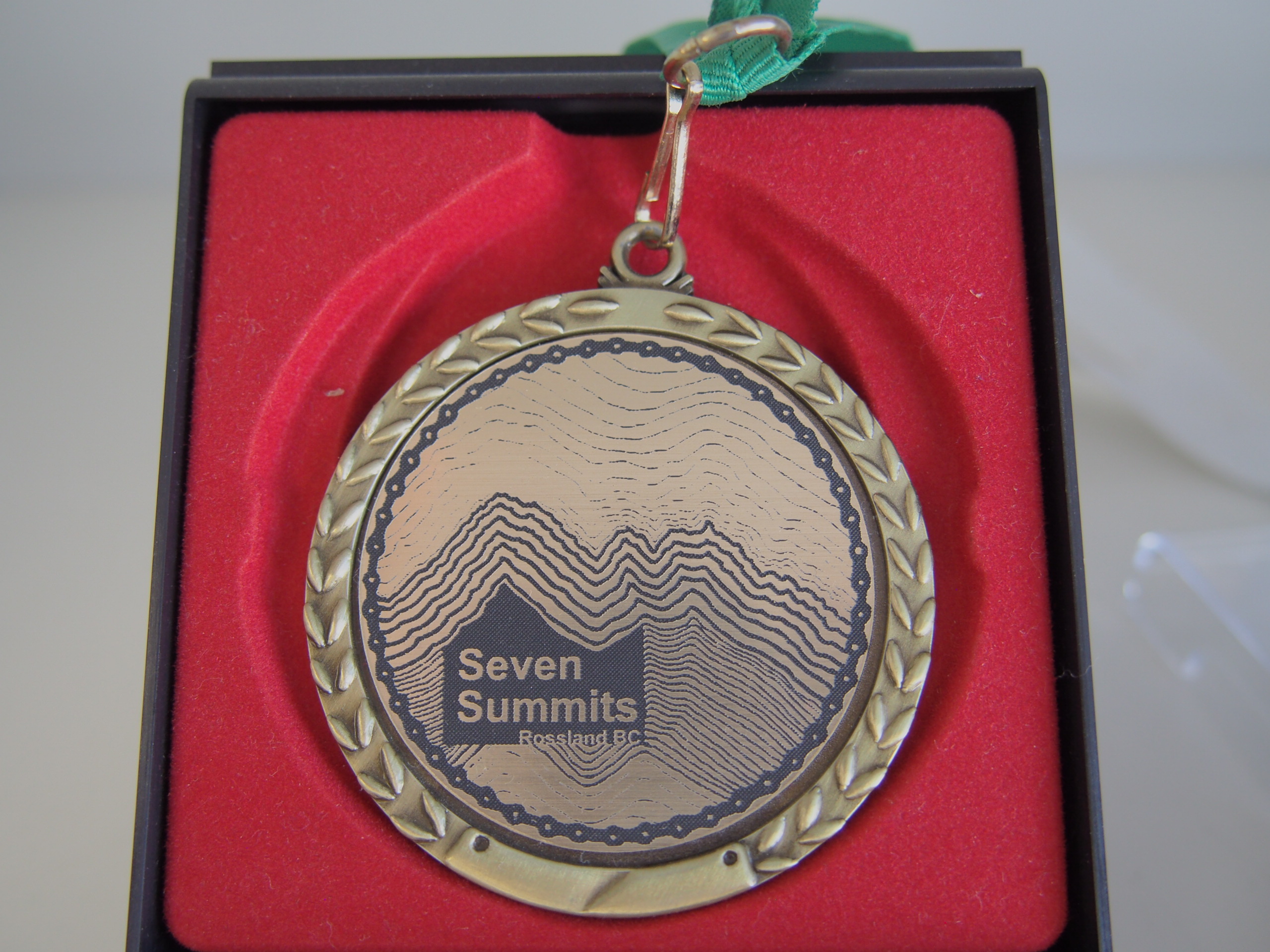 Engraving pricing is based individually on quantity, and overall size of the design to be engraved.
We don't charge by the letter. Minimum charge is $15.
Like our other processes, engraving become cheaper the more you order.
Stop by with your next engraving project, and we will price it out with you, and help turn your ideas into reality.